Enjoy $10 flat rate shipping within Australia
---
---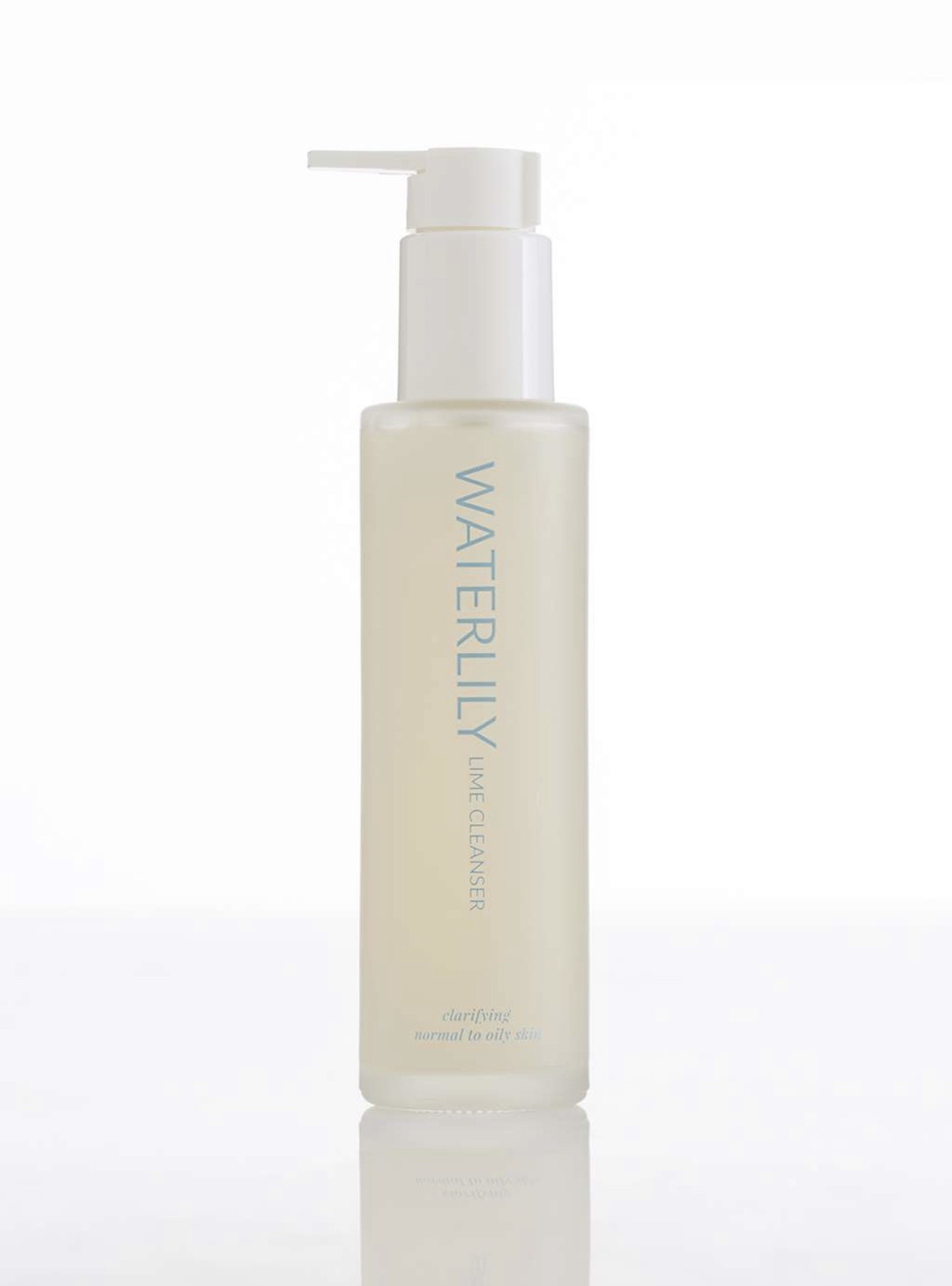 Waterlily Lime Cleanser
Suitable for normal, acneic and congested, oily and sensitive skin. A refreshing sulphate free formula enriched with gentle coconut cleansers and purifying botanicals without stripping the natural skins oils. Combats redness and inflammation offering an ideal solution to sensitive yet oily skin. Hydrating formulation to support moisture levels.
$46.00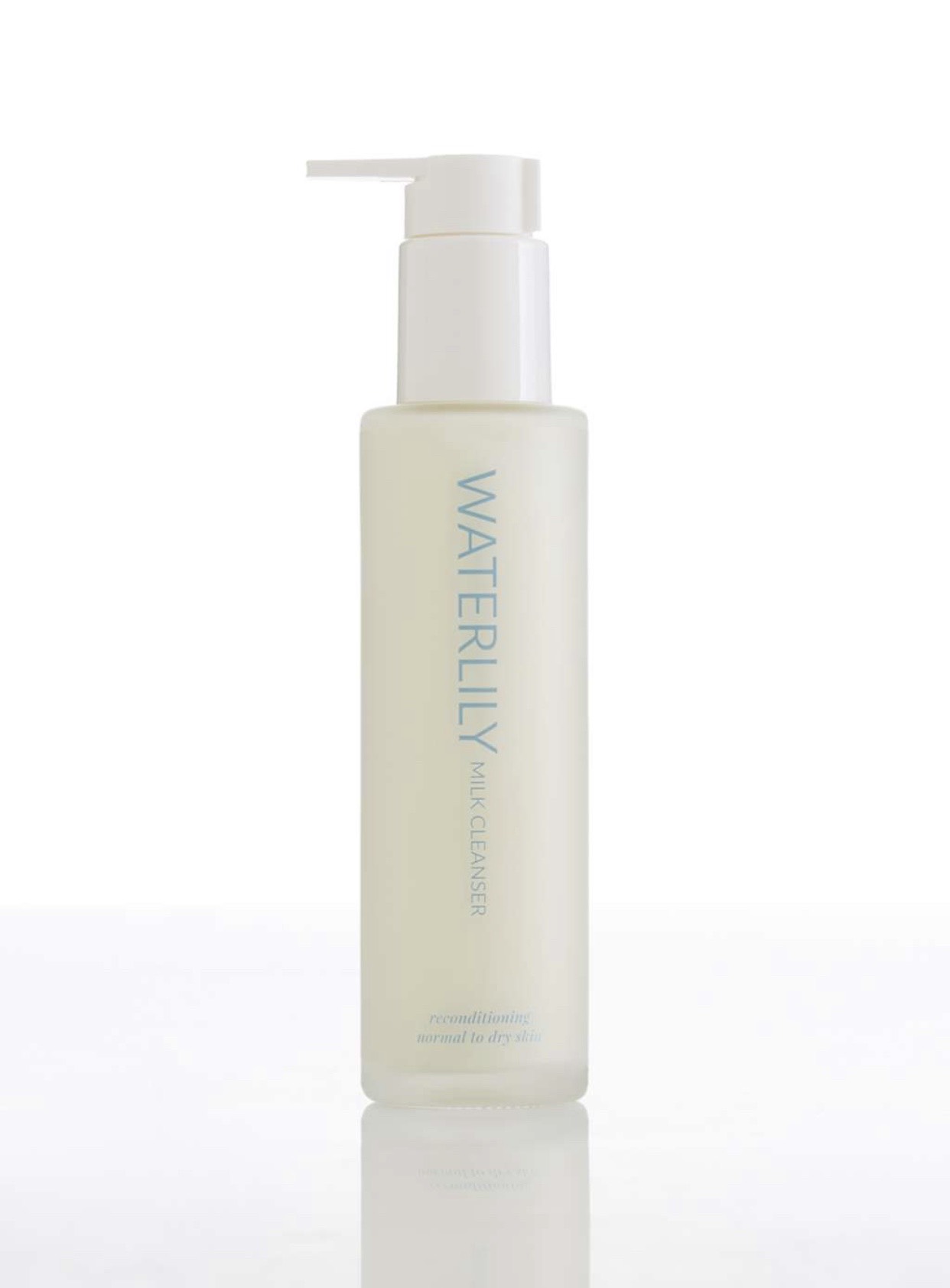 Waterlily Milk Cleanser
Suitable for dry, sensitive, acneic and congested, sun damaged skin types. A gentle blend of hydrating botanicals deeply cleanses to effectively remove make up, dirt and pollutants. Delivers the benefit of a deep skin conditioner leaving skin hydrated and replenished. Anti-inflammatory to protect against sensitivity, irritation and redness. A gentle yet effective eye make up remover.
$46.00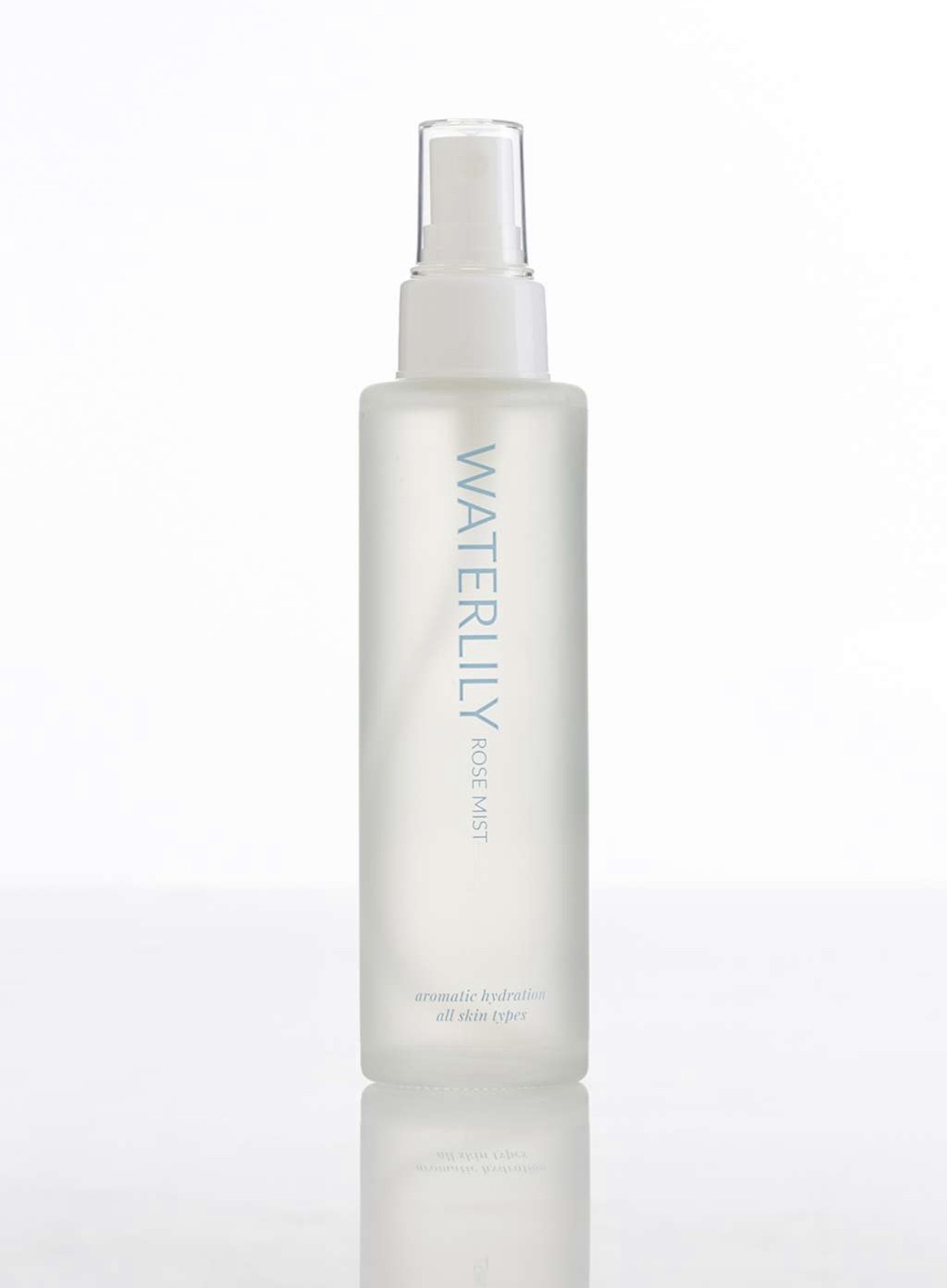 Waterlily Rose Mist
Suitable for dry, sensitive, sun damaged, dehydrated and mature skin types. An alcohol free botanical blend drenched in aqueous plant extracts to tone, hydrate and soothe sensitive skin. Pure rose floral water deeply hydrates while restoring the skins natural pH. Prepares skin for every step of the home care ritual. Strengthens vascular indications targeting broken capillaries, couperose and rosacea. Anti-inflammatory for the most sensitive and reactive skin types.
$52.00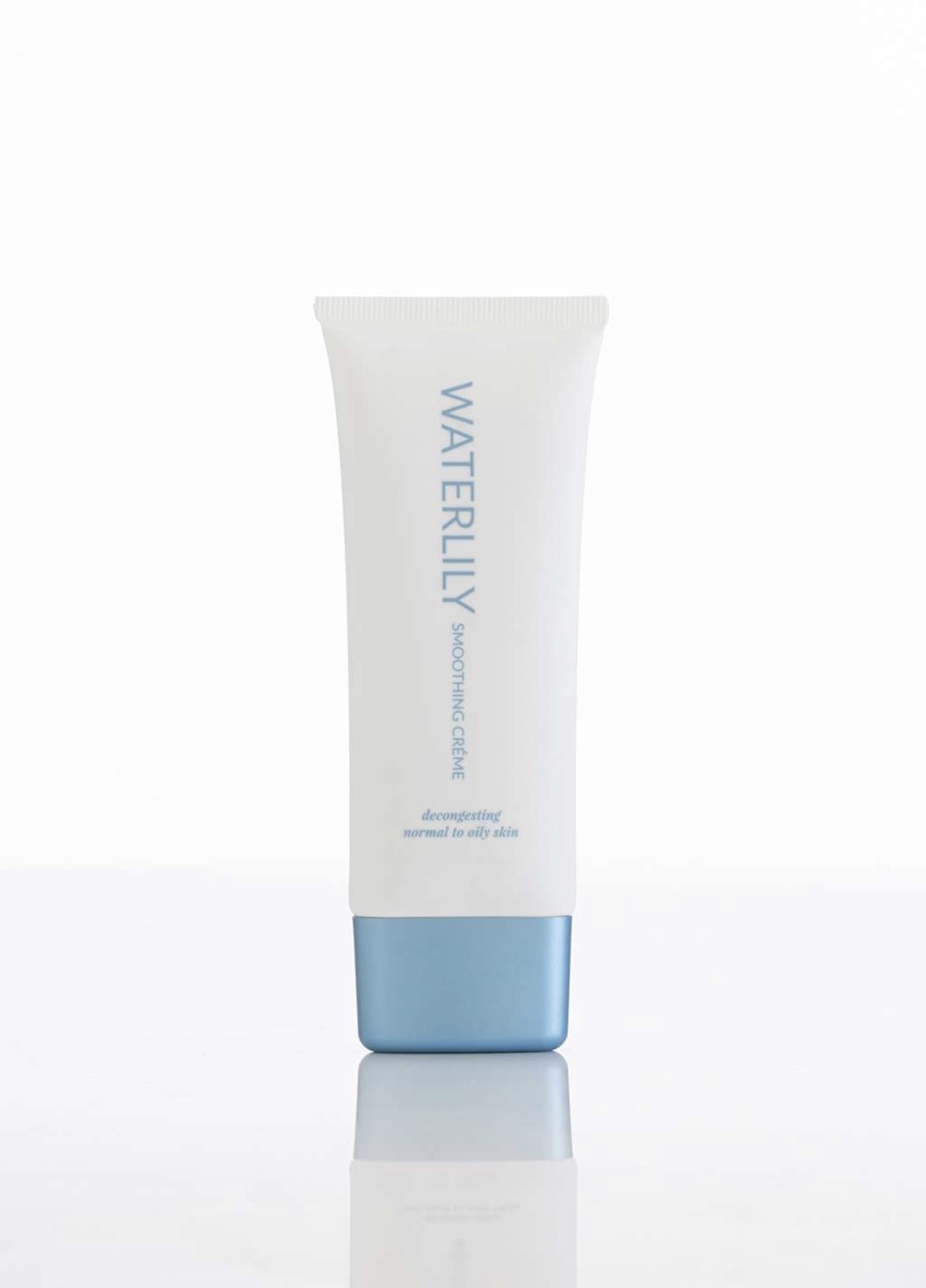 Waterlily Smoothing Crème
A detoxifying exfoliation treatment to draw out impurities, combat blemishes and balance oil while smoothing and reconditioning the complexion. This mineral rich exfoliant gently refines, detoxifies and clarifies skin to encourage a refined even texture while the antiseptic formulation clears and cleanses to combat acne and breakouts.
$64.00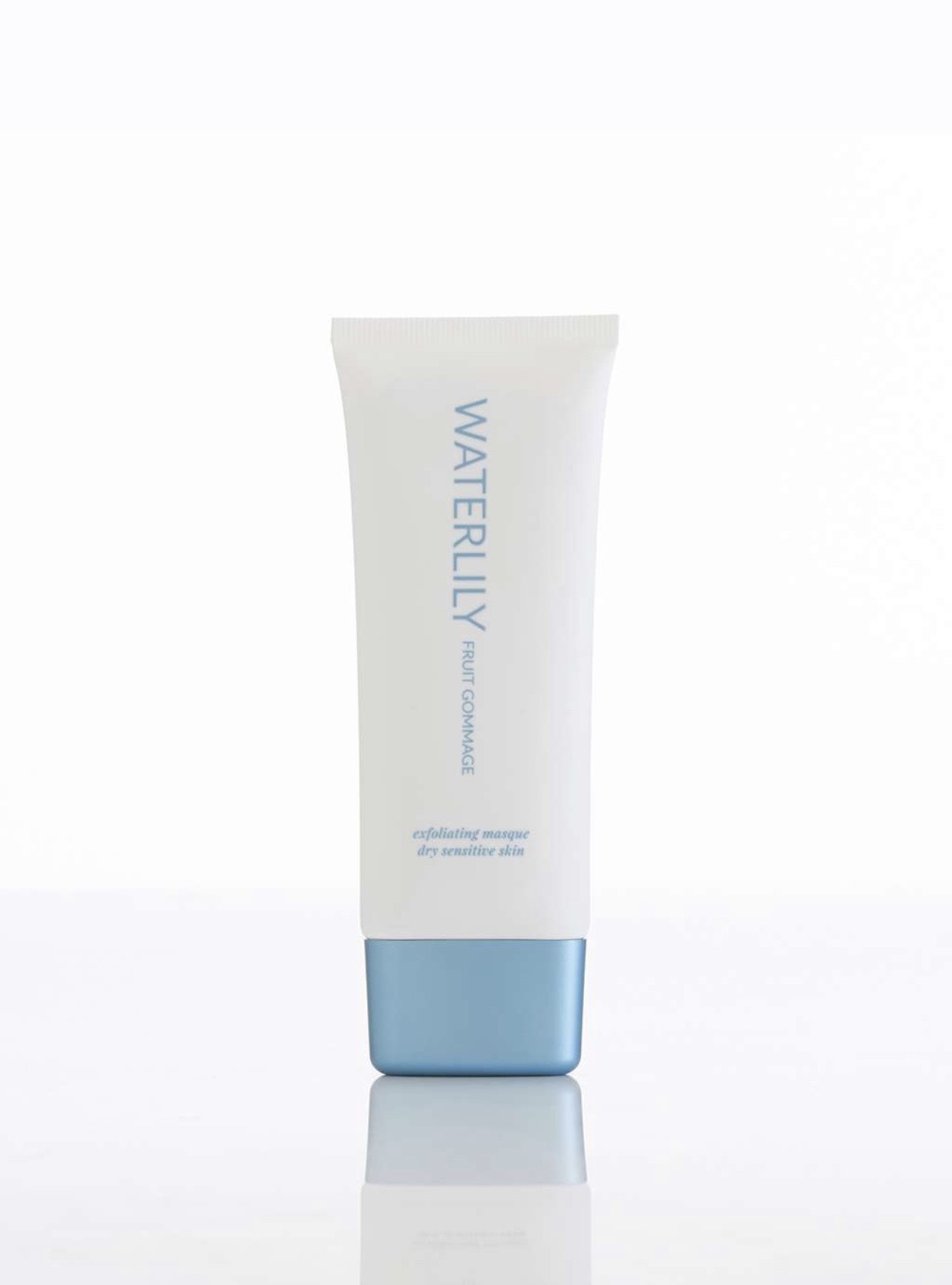 Waterlily Fruit Gommage
An enzyme rich vitamin crème used to refine, smooth and brighten the complexion providing an innovative homecare treatment combining both the benefits of an exfoliant and a nutrient rich mineral masque. Gently removes dead skin layers giving a smooth hydrated complexion whilst calming any irritation or redness. Firms and plumps skin tone and texture.
$72.00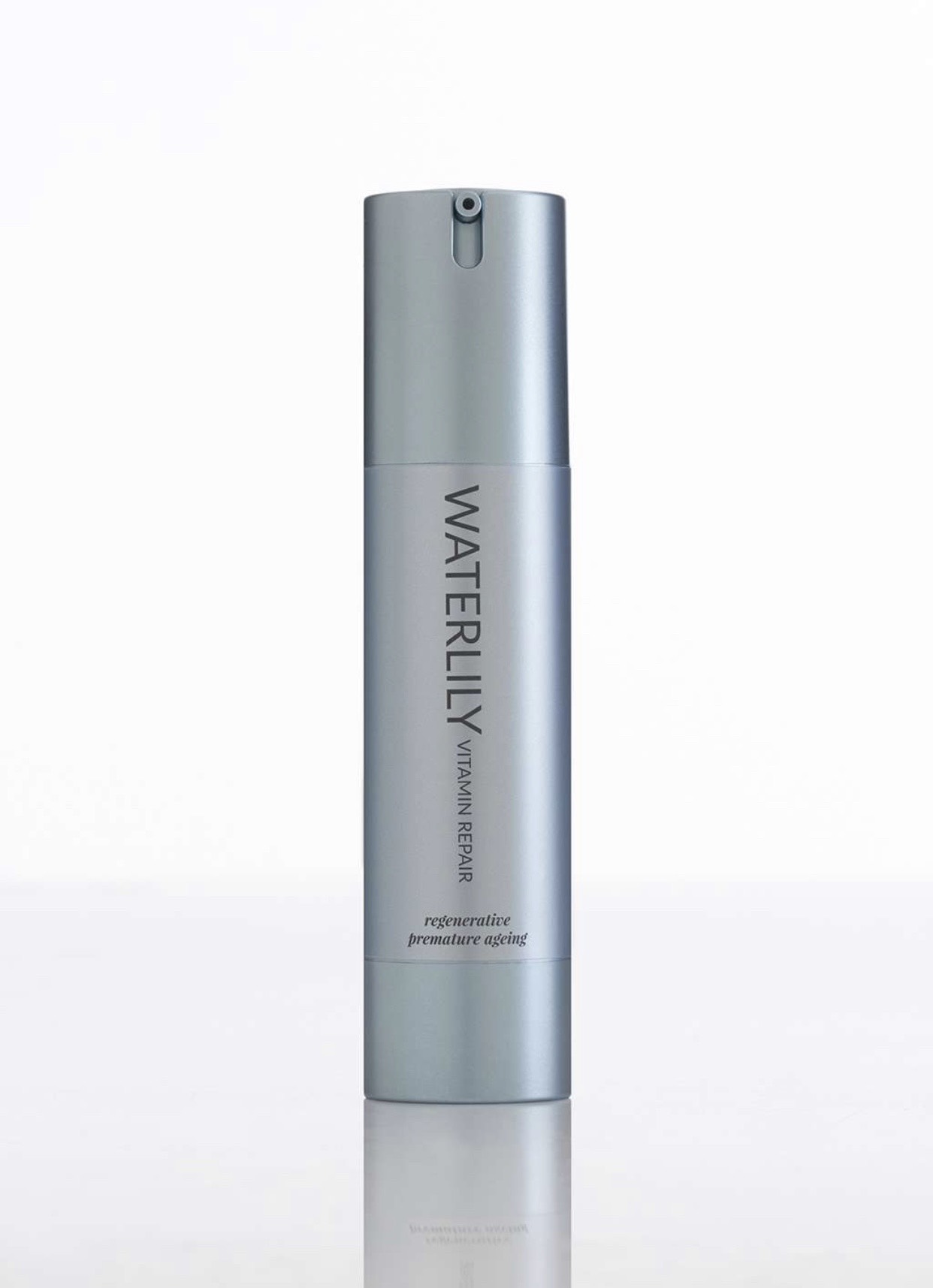 Waterlily Vitamin Repair
An intensive treatment enriched with anti-ageing vitamins for the ultimate repair boost targeting all of the signs of ageing including fine lines, hydration, skin tone, texture, firmness and sun damage. Increases repair and regeneration function of the skin whilst targeting pitting, scarring, blemishes and un even skin tone. Promotes collagen synthesis for a firmer complexion.
$74.00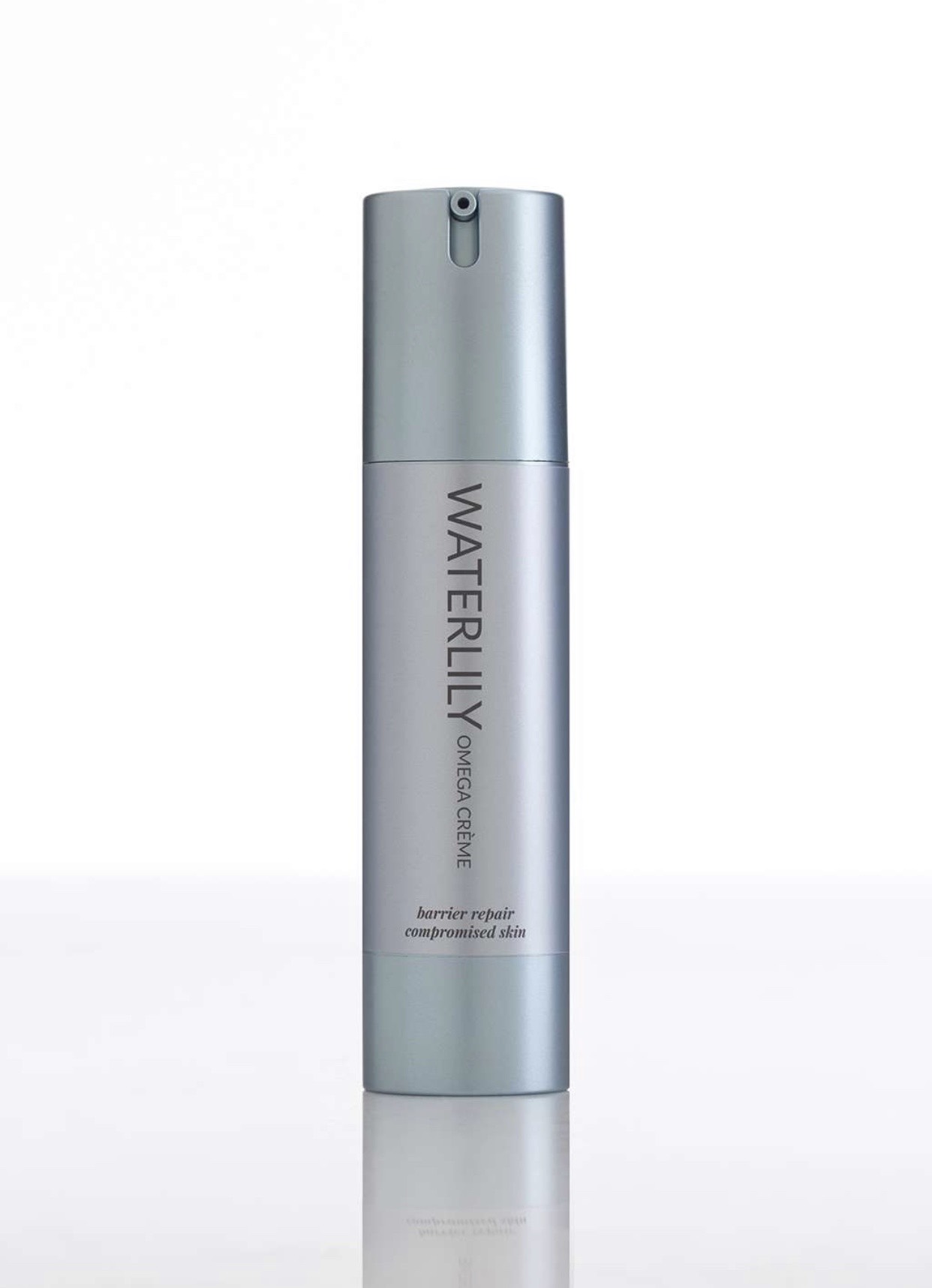 Waterlily Omega Crème
A buttery blend of cold pressed omega seed oils rich in active enzymes and essential fatty acids to repair and protect skin from sensitivity, dryness and redness. Helps combat sun damage leaving the skin feeling replenished, radiant and dewy soft. It helps reduce redness and irritation and minimises indications of capillary damage.
$69.00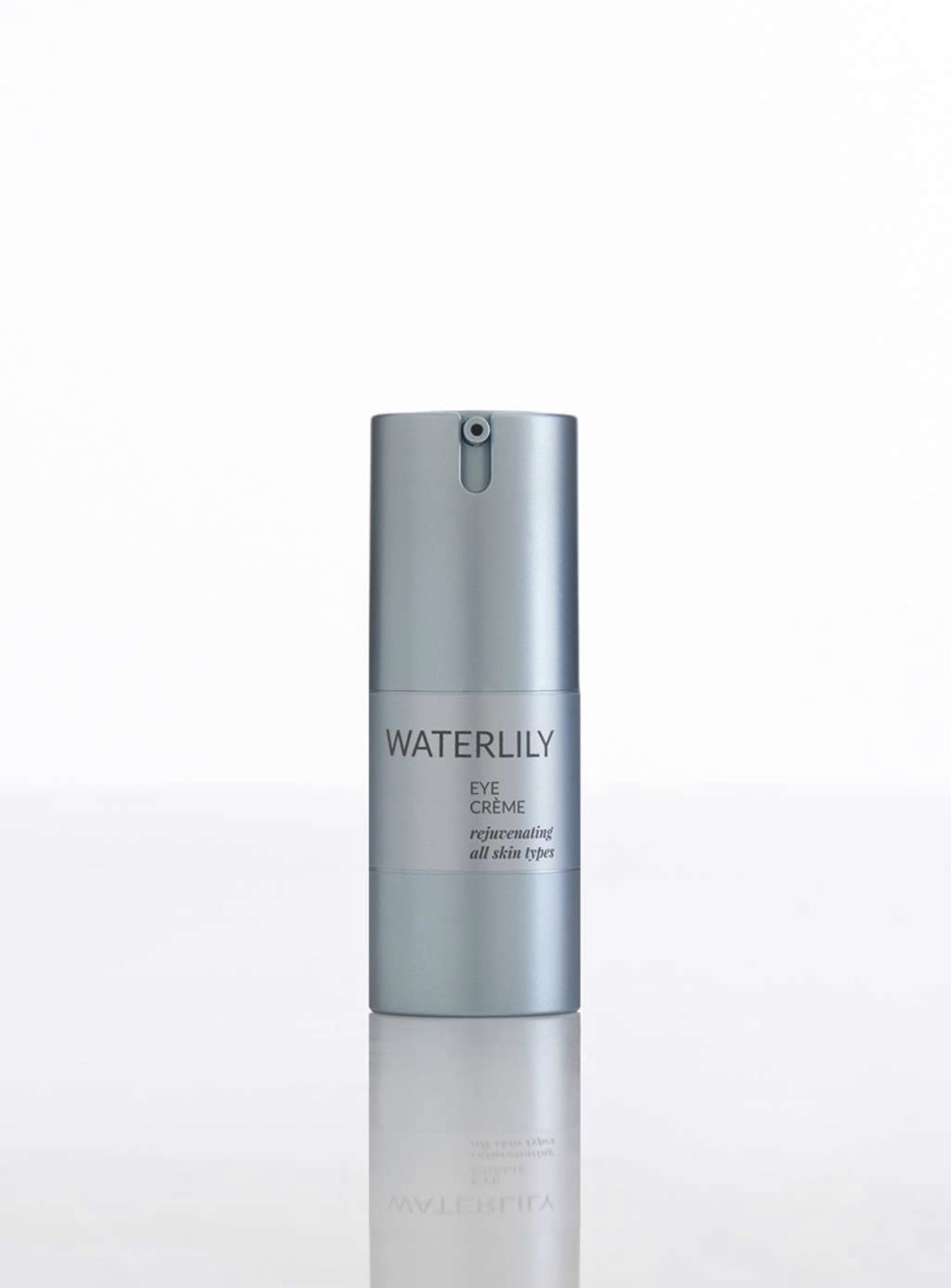 Waterlily Eye Crème
An anti-ageing blend of silk peptides to target signs of premature ageing including skin tone, texture, hydration and luminosity. Delivers skin repairing benefits to all skin types. Supports collagen synthesis preserving skin's elasticity. Helps lighten dark circles and maintains hydrating moisture levels.
$54.00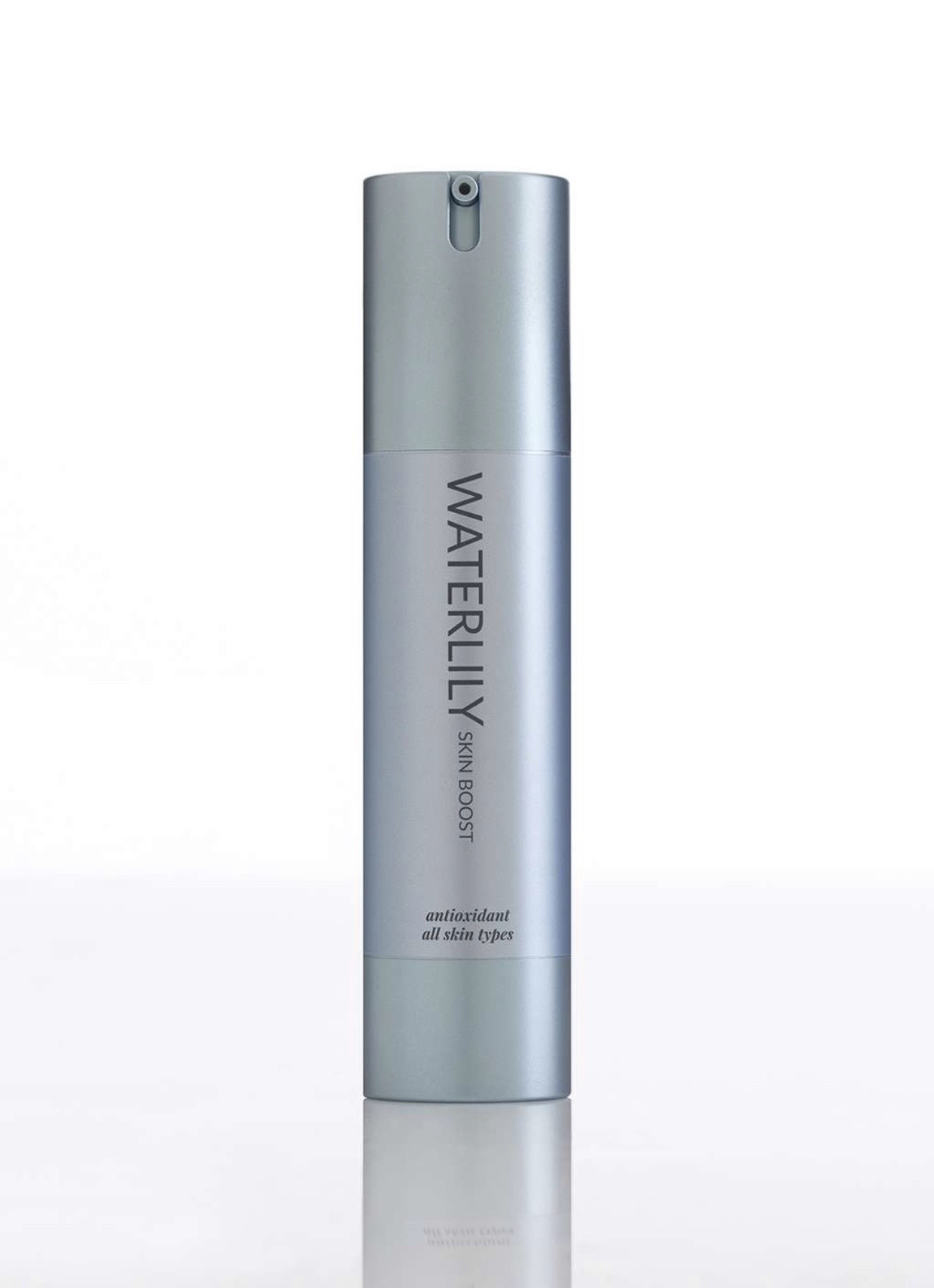 Waterlily Skin Boost
An antioxidant intense hydration treatment bursting with nutrient rich ingredients. Helps protect against signs of ageing, photo damage and dehydration. Fruit extracts help brighten skin tone. Deeply hydrating while rebalancing oil. Ideal for pigmentation and uneven skin tones.
$61.00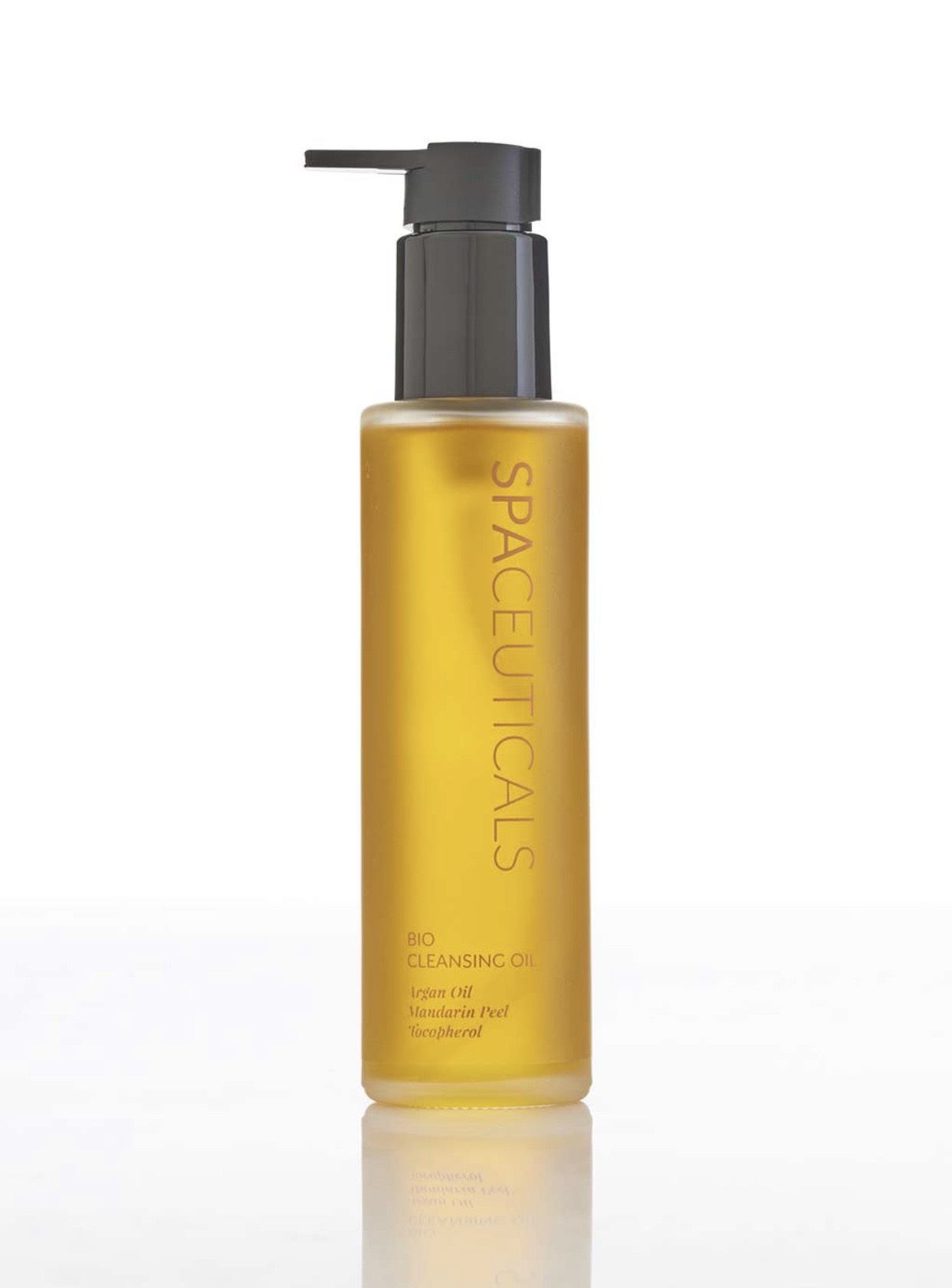 Spaceuticals by Waterlily Bio Cleansing Oil
Suitable for all skin types. A luxurious light-weight pre cleansing preparation specifically formulated to dissolve make-up, grime and dirt while strengthening the skins natural lipid barrier. Rich in antioxidants and omega oils. Micellar technology assists to activate the lipid complex leaving a matt finish. Soothing formulation to combat inflammation, redness and irritation. Oils are gently antibacterial to cleanse and clear the complexion.
$69.00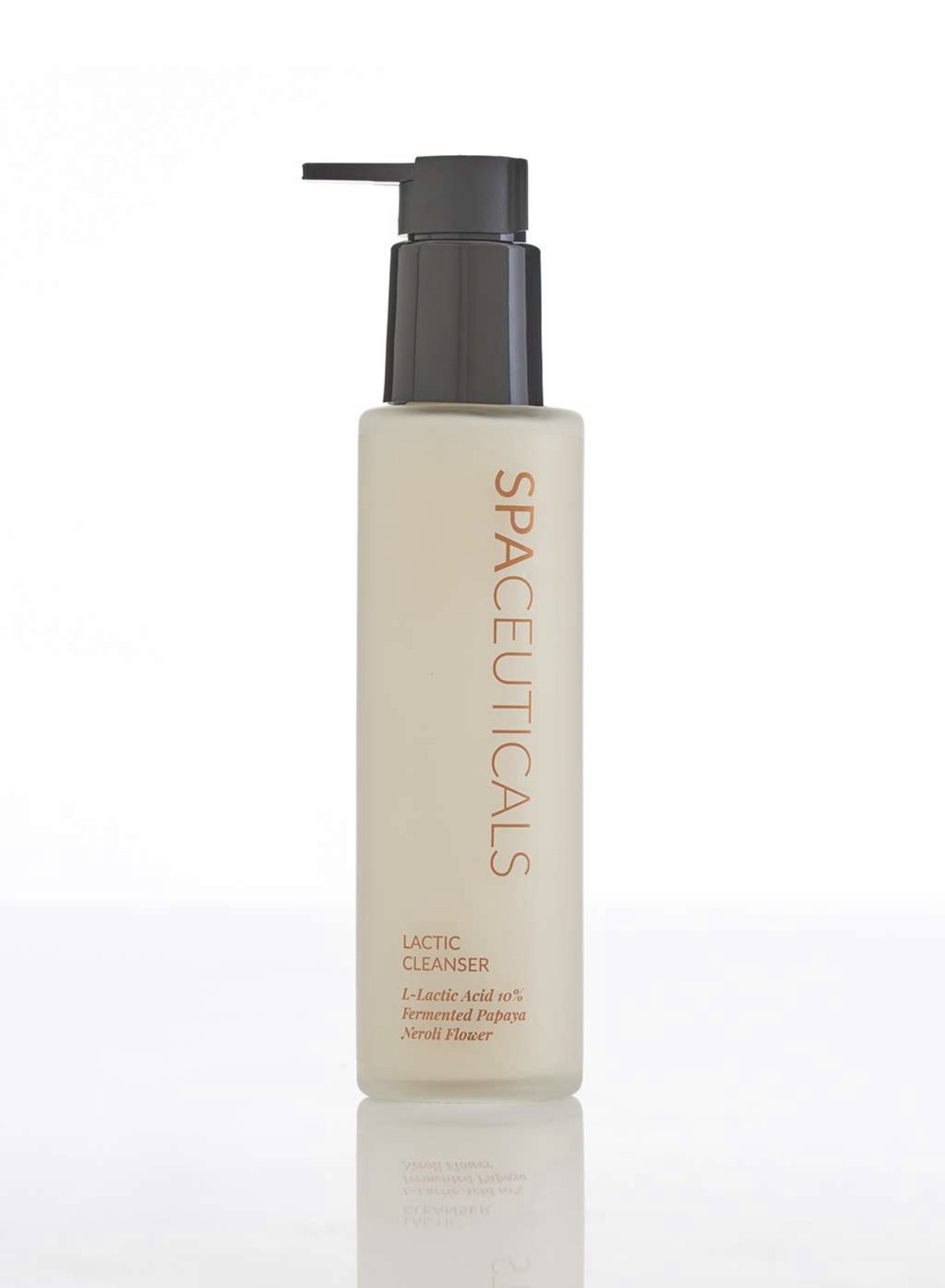 Spaceuticals by Waterlily Lactic Cleanser
Suitable for all skin types. A creamy smoothing formula enriched with L-lactic acid achieving anti-ageing benefits including hydrating, refinement, luminosity and a reduction in fine lines, age spots and uneven skin tone. Deeply cleanses while exfoliating to a refreshed and revitalised complexion. Stimulates collagen to firm and tone. Brightens the complexion to combat pigmentation. Probiotic ingredients to support the skins natural biome.
$69.00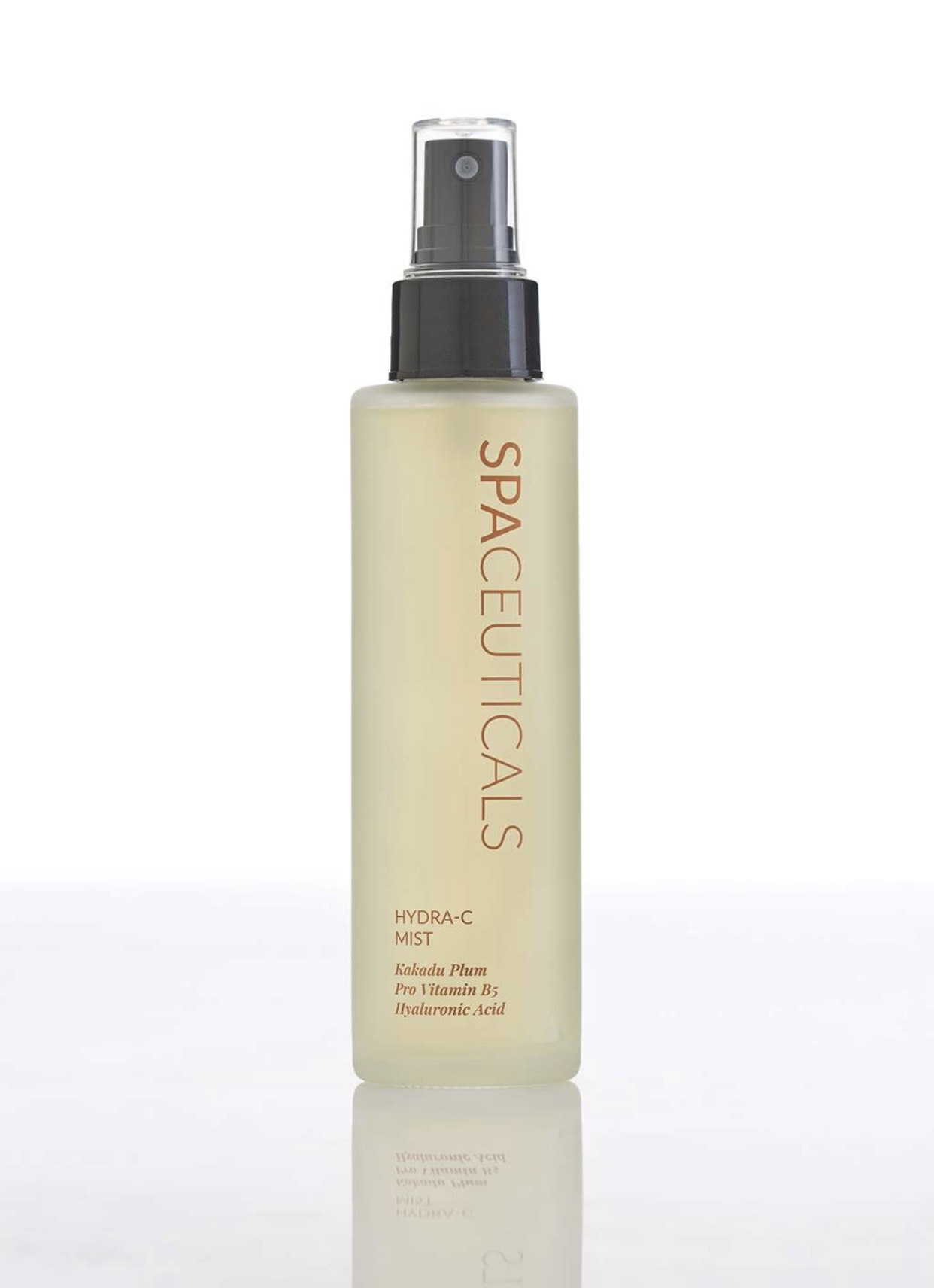 Spaceuticals by Waterlily Hydra-C Mist
Suitable for all skin types. A 100% active skin quenching solution. An antioxidant skin drink drenched in hyaluronic acid to lock in moisture and revitalise the complexion. Perfect for travel, work and play. Ideal for setting mineral make up. Revitalises and soothes stress skin. Brightening, clarifying and refining for the complexion.
$69.00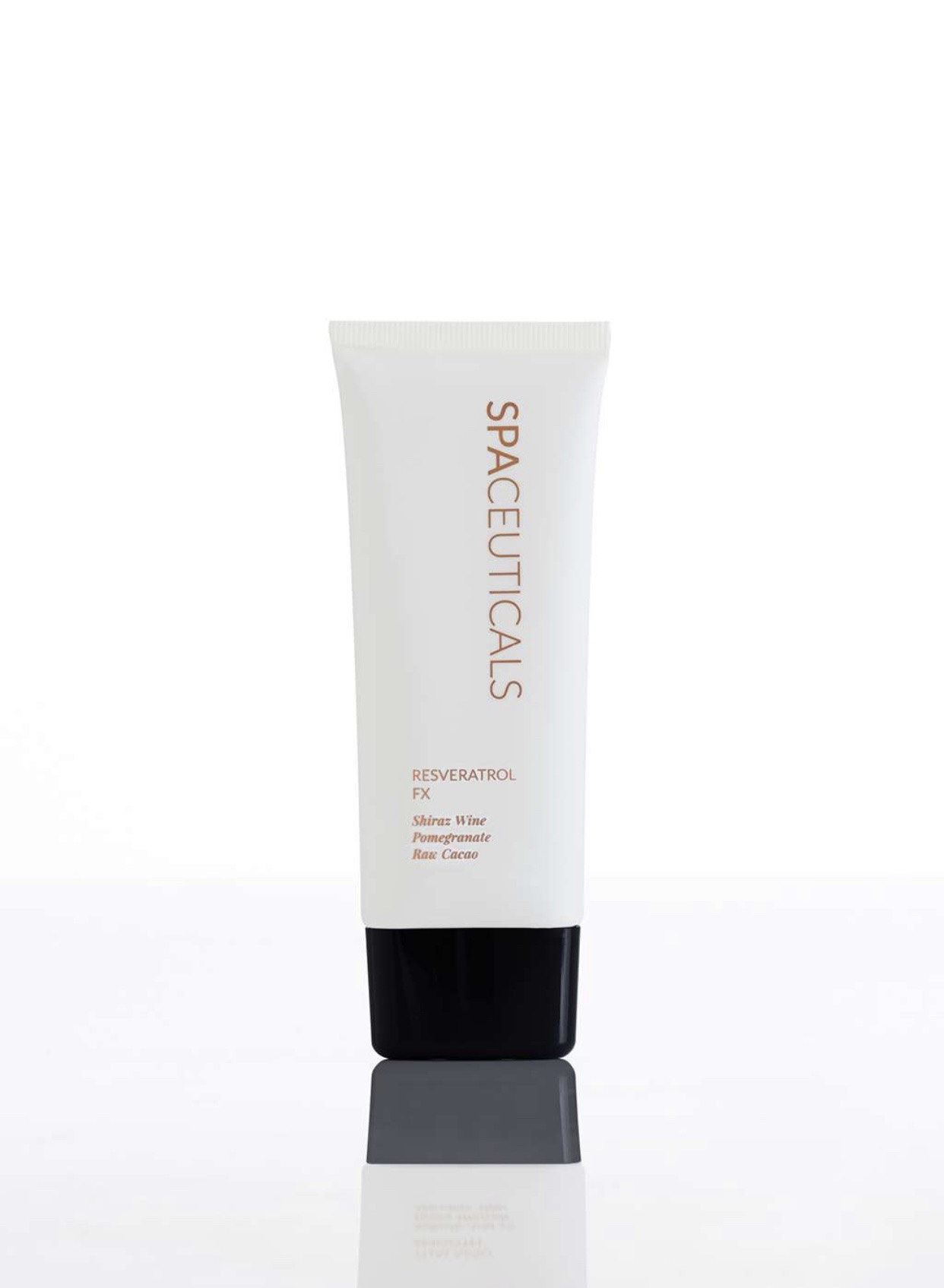 Spaceuticals by Waterlily Resveratrol FX
Suitable for all skin types especially mature and dehydrated. Indulgently decadent treatment exfoliant and masque in one that provides protection from the damage caused by UV and oxidated stress. Cacao exfoliates the skin while the resveratrol-vitamin complex boosts collagen to firm and hydrate, relax fine lines and improve skin elasticity. Visibly reduces inflammation, irritation and redness.
$119.00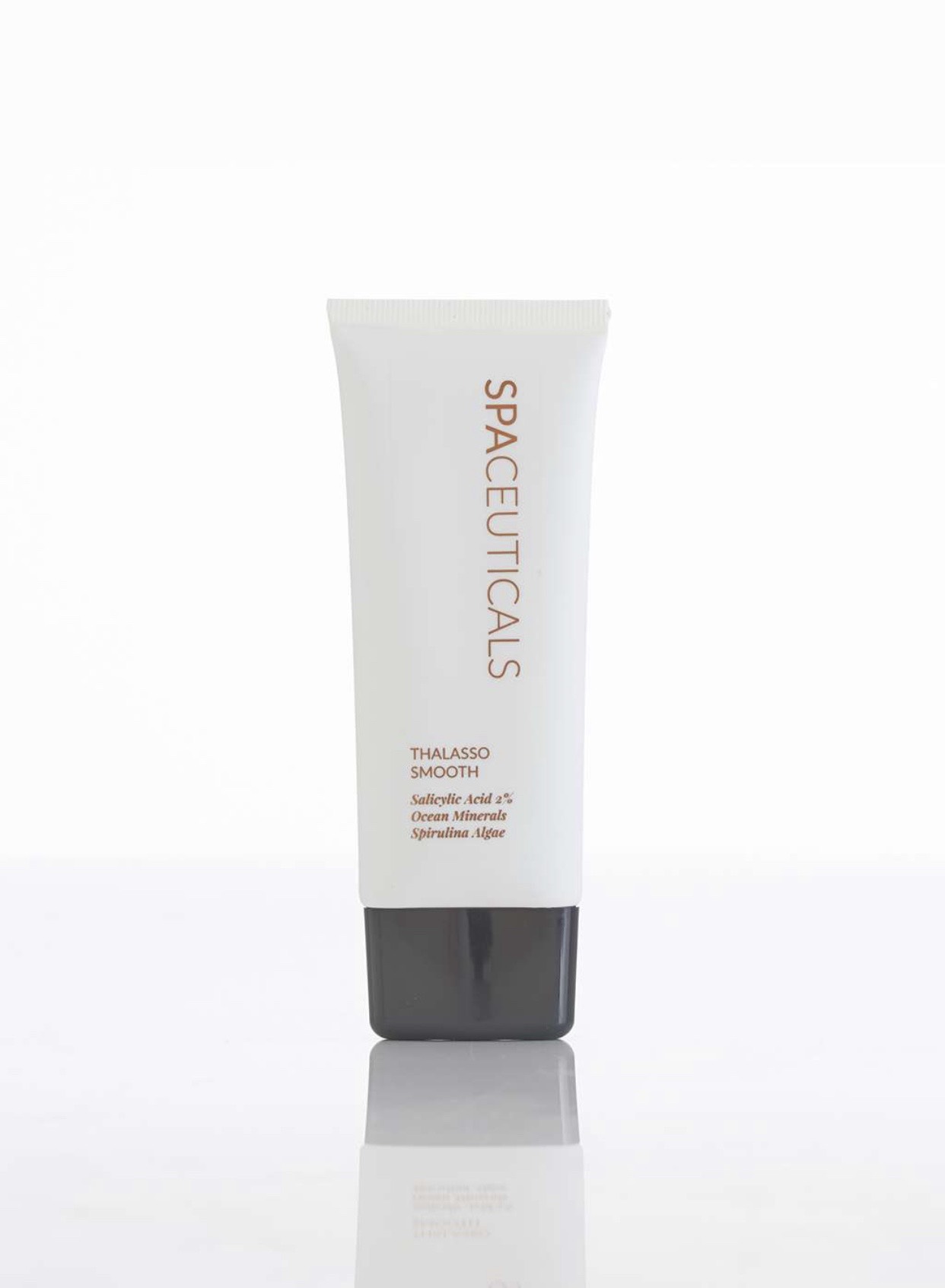 Spaceuticals by Waterlily Thalasso Smooth
Suitable for congested, acne prone, combination and thickened skin types. Harnessing the healing power of the sea this detoxifying smoothing exfoliant and masque in one blended with 2% salicylic acid affectively exfoliates while replenishing the skin. Reduces redness and inflammation. Rehydrates skin while infusing essential nutrients, minerals and vitamins for repair. Refines pores, decongests black heads and clears acne.
$119.00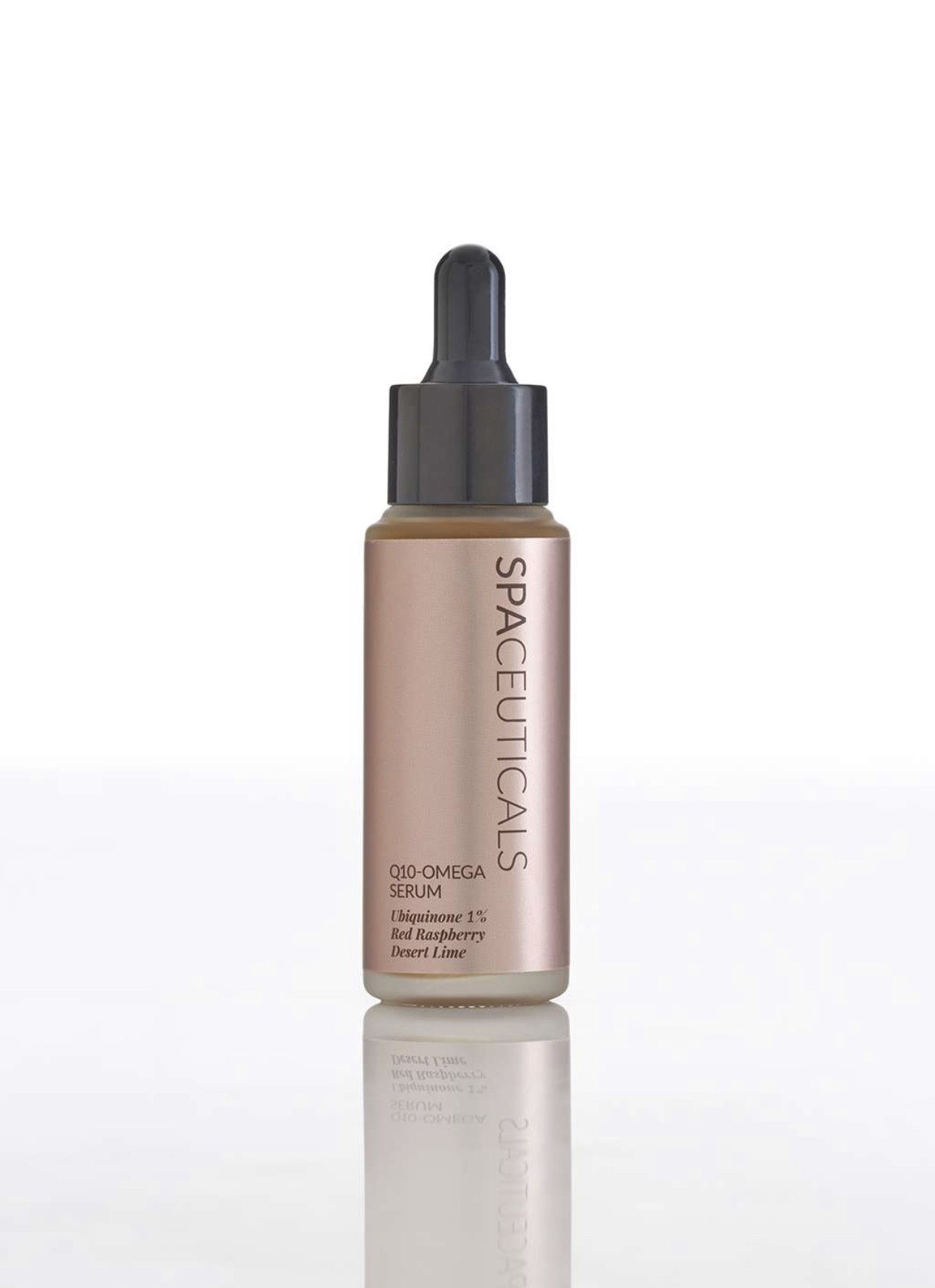 Spaceuticals by Waterlily Q10 - Omega Serum
Suitable for all skin types. A powerhouse antioxidant formula of vitamins A+E to stimulate cellular repair. Using omega seed oil to reverse wrinkles, combat UV damage and boost collagen to visibly rejuvenate skin. Reverses photo damage while re-hydrating and nourishing skin.
$134.00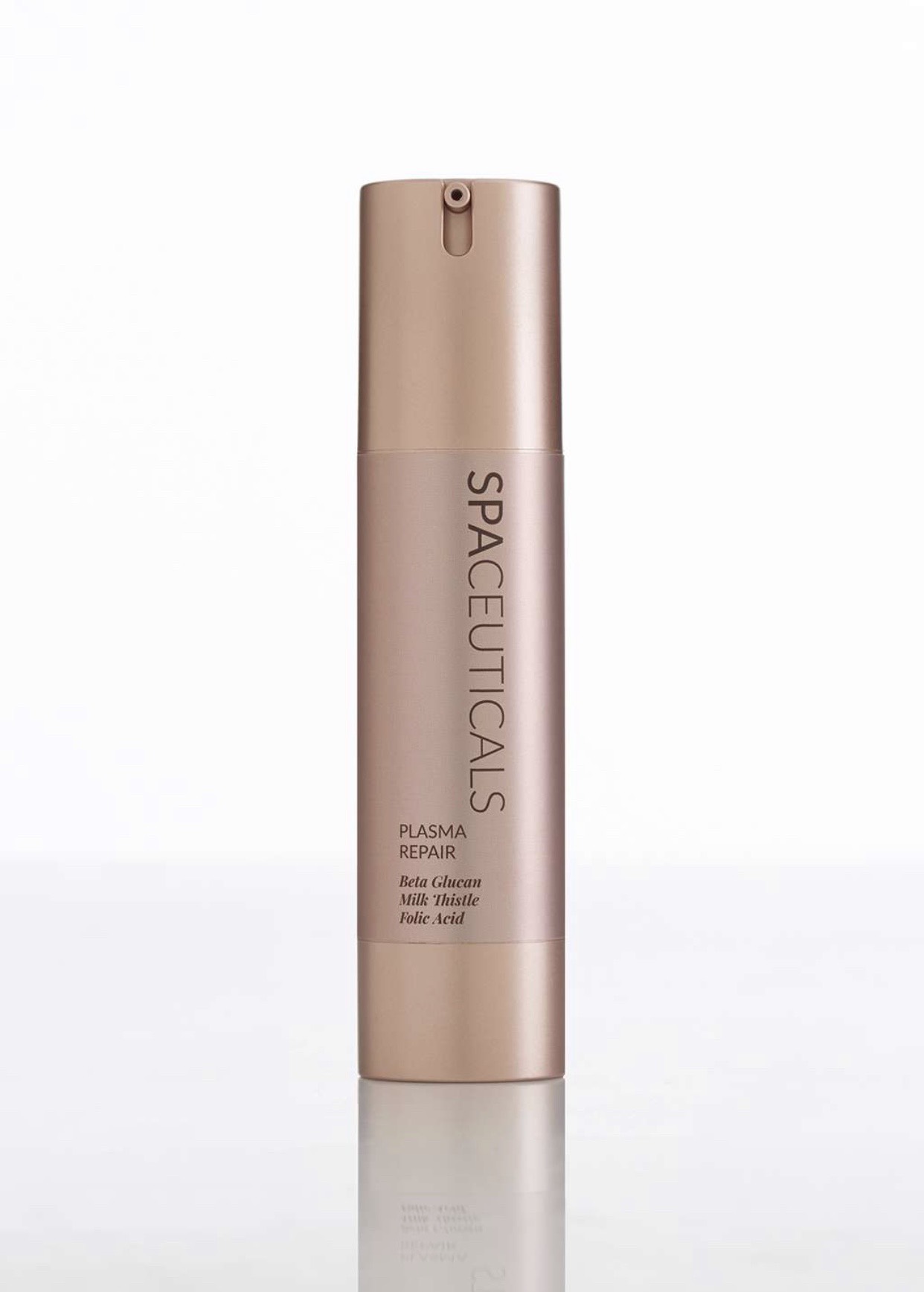 Spaceuticals by Waterlily Plasma Repair
Suitable for all skin types. An essential night treatment featuring refining apple and local honey to visibly restore skin. Powerful immune stimulant to protect and repair skin whilst lightening and brightening pigmentation. Naturally anti-biotic to soothe and heal complexion. Help reverse photo damage and free radial damage.
$129.00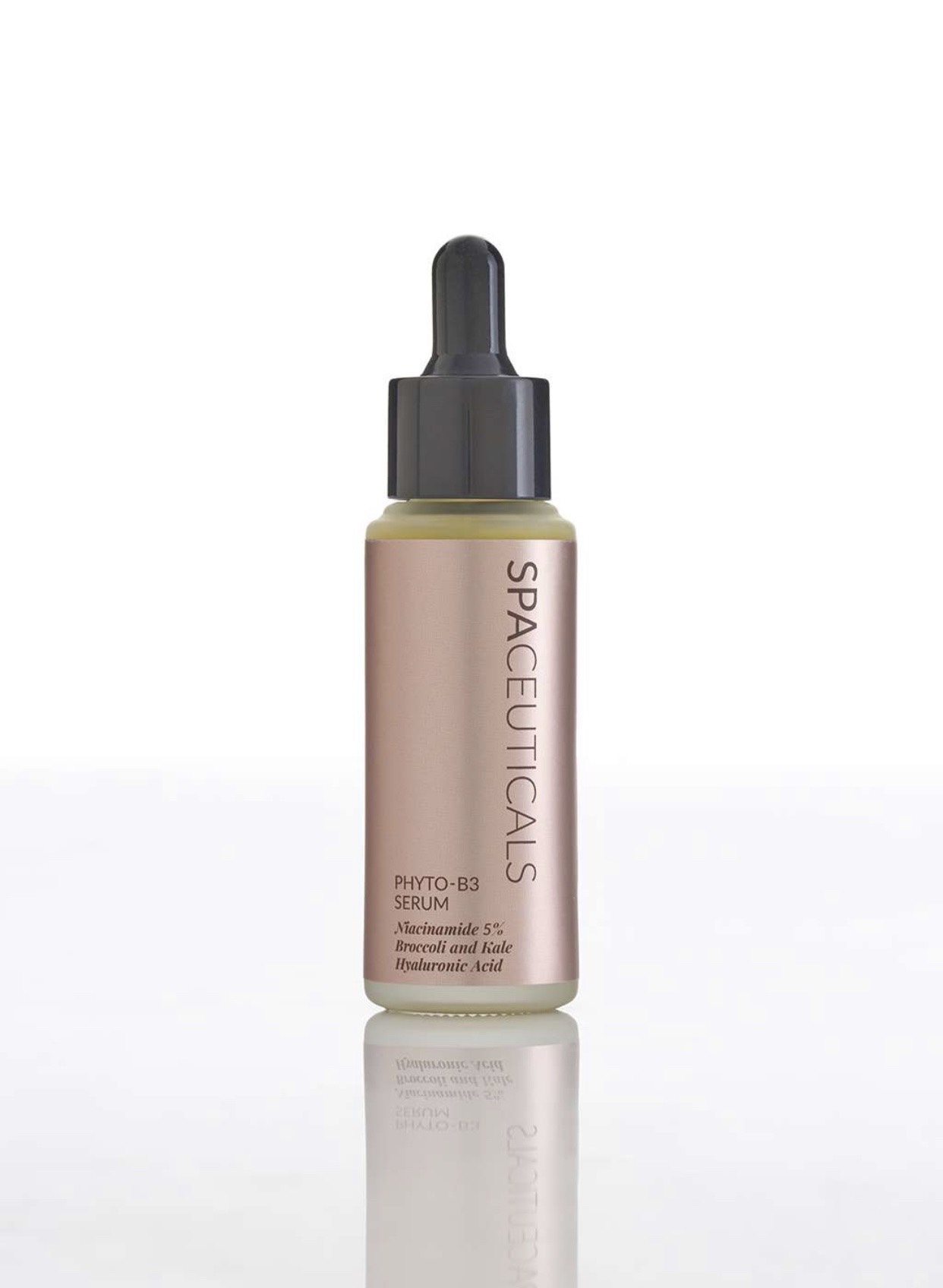 Spaceuticals by Waterlily Phyto-B3 Serum
Suitable for all skin types. Professional strength vitamin B3 formulated in a moisture locking superfood skin serum to energise skin, targeting fine lines, uneven skin tone and redness. Boosted with a hydrating infusion to deliver the ultimate anti-ageing skin perfecter. Protects skin by boosting natural immune function. Targets pigmentation to brighten skin and reduce inflammatory conditions such as, acne, redness and blotchy skin.
$134.00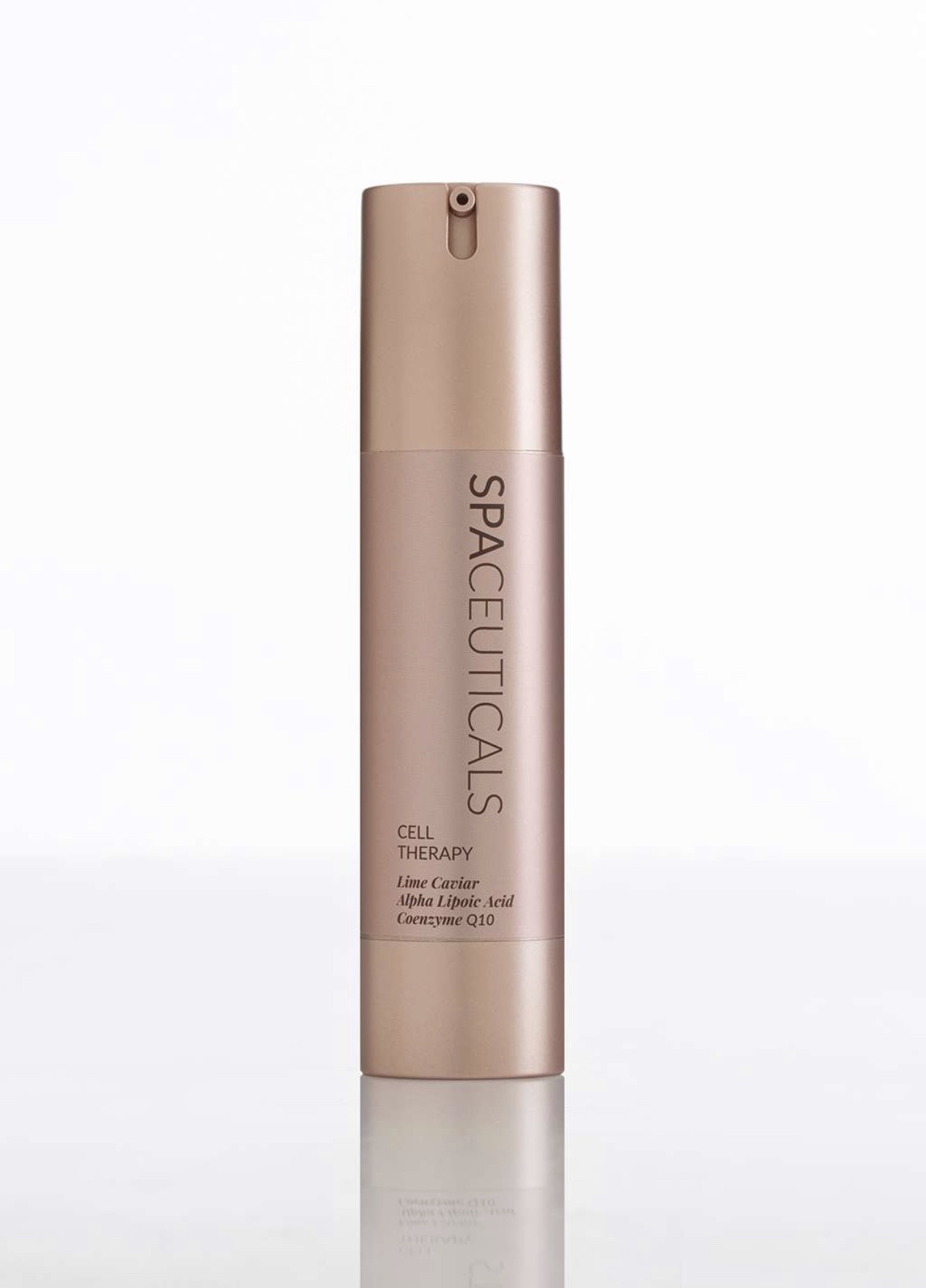 Spaceuticals by Waterlily Cell Therapy
Suitable for all skin types. Infused with super foods and boosted with Q10 to energise skin cells. Lightweight active day time skin treatment to increase cell renewal and repair skin. Reduces inflammation and redness and fights lines, wrinkles, skin firmness and tone.
$129.00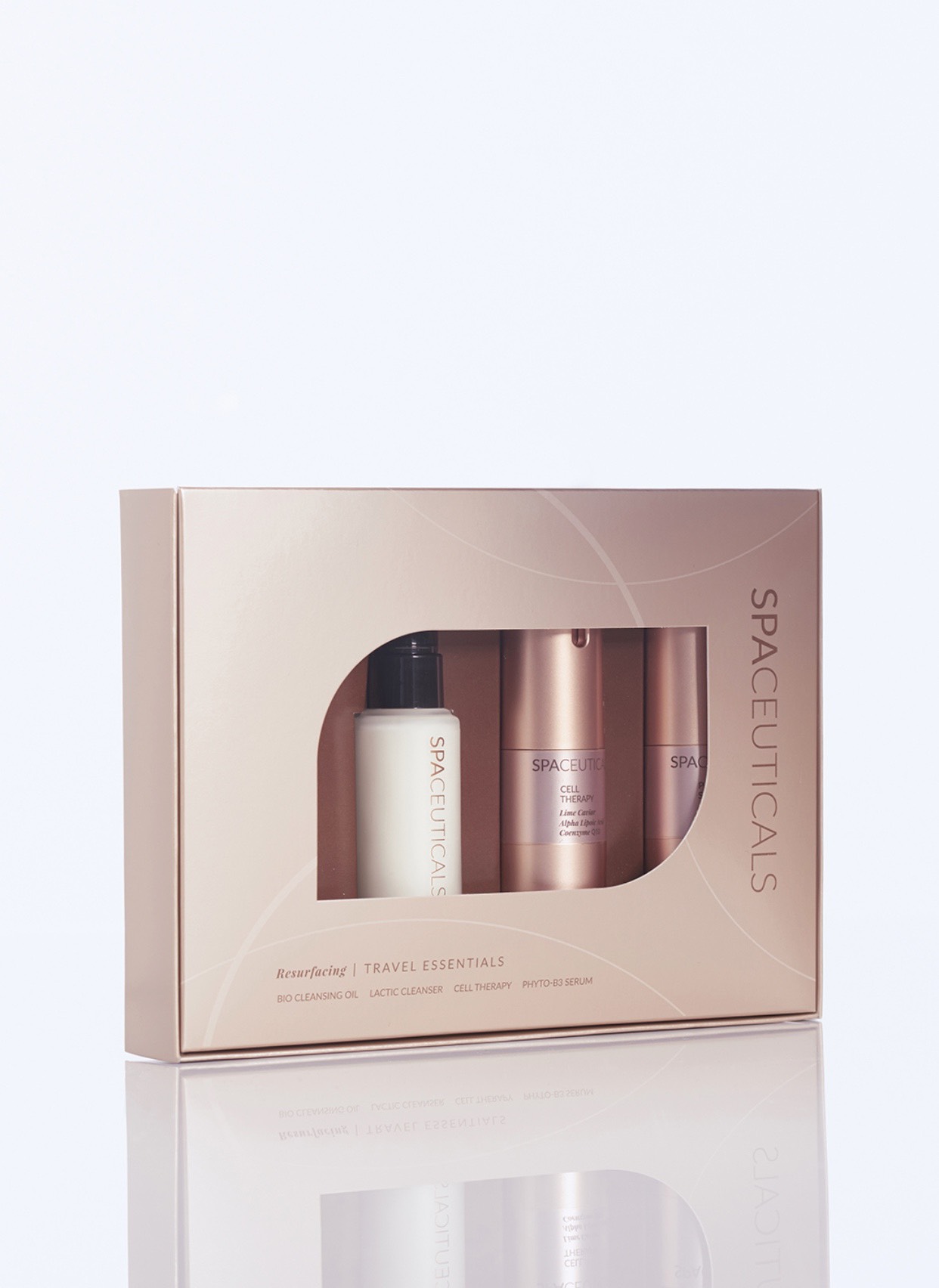 Spaceuticals Resurfacing Travel Essentials
Includes Bio Cleansing Oil, Lactic Cleanser, Phyto-B3 Serum and Cell Therapy.
$149.00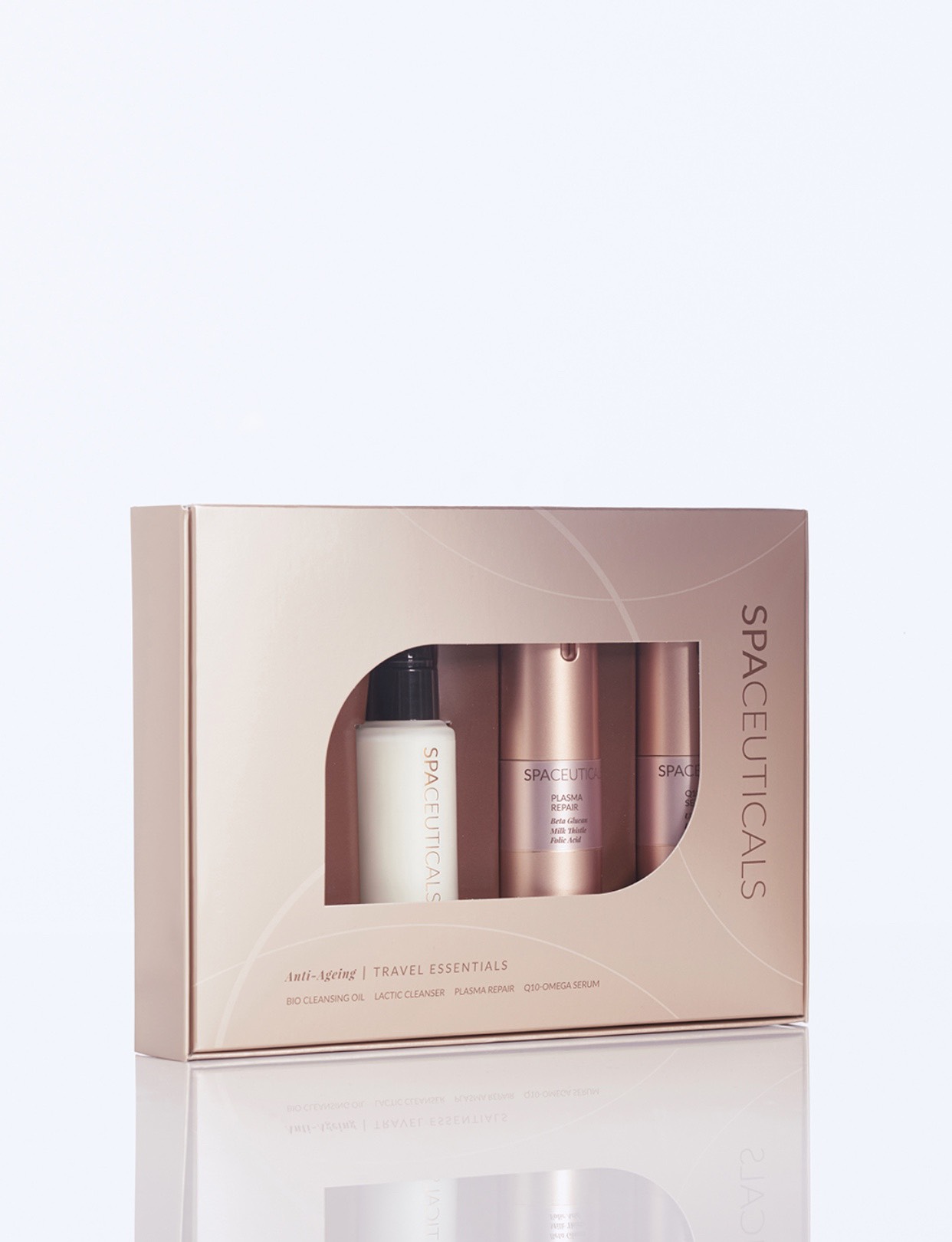 Spaceuticals Anti-Ageing Travel Essentials
Includes Bio Cleansing Oil, Lactic Cleanser, Q10-Omega Serum, Plasma Repair.
$149.00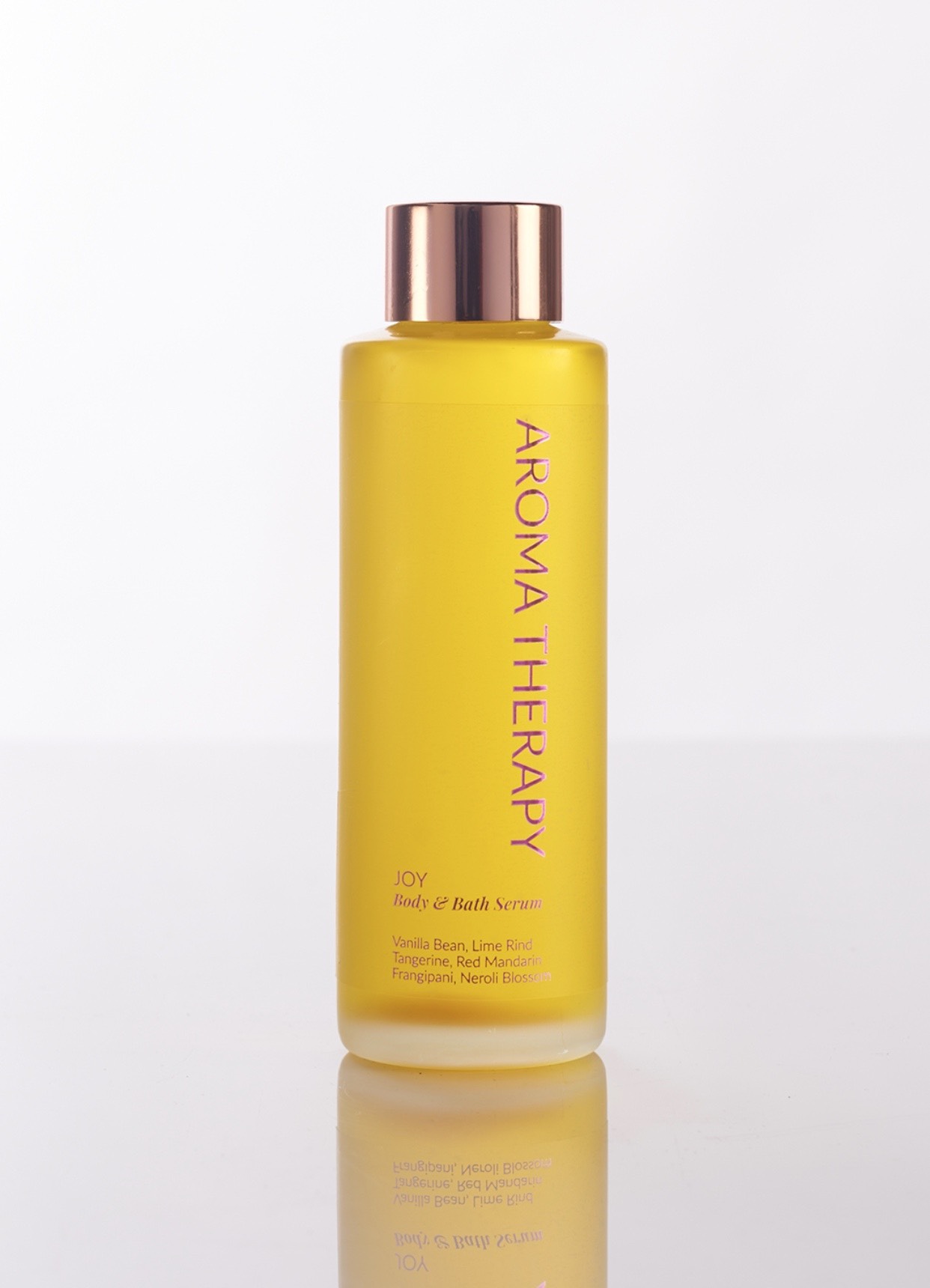 Aromatherapy by Waterlily Joy
Inspired by a vibrant infusion of sun-drenched exotic fruit and aromatic flowers steeped in a tropical celebration of lime, tangerine and red mandarin. An uplifting omega serum layered with Fijian coconut for the ultimate hydrating body ritual.
$54.00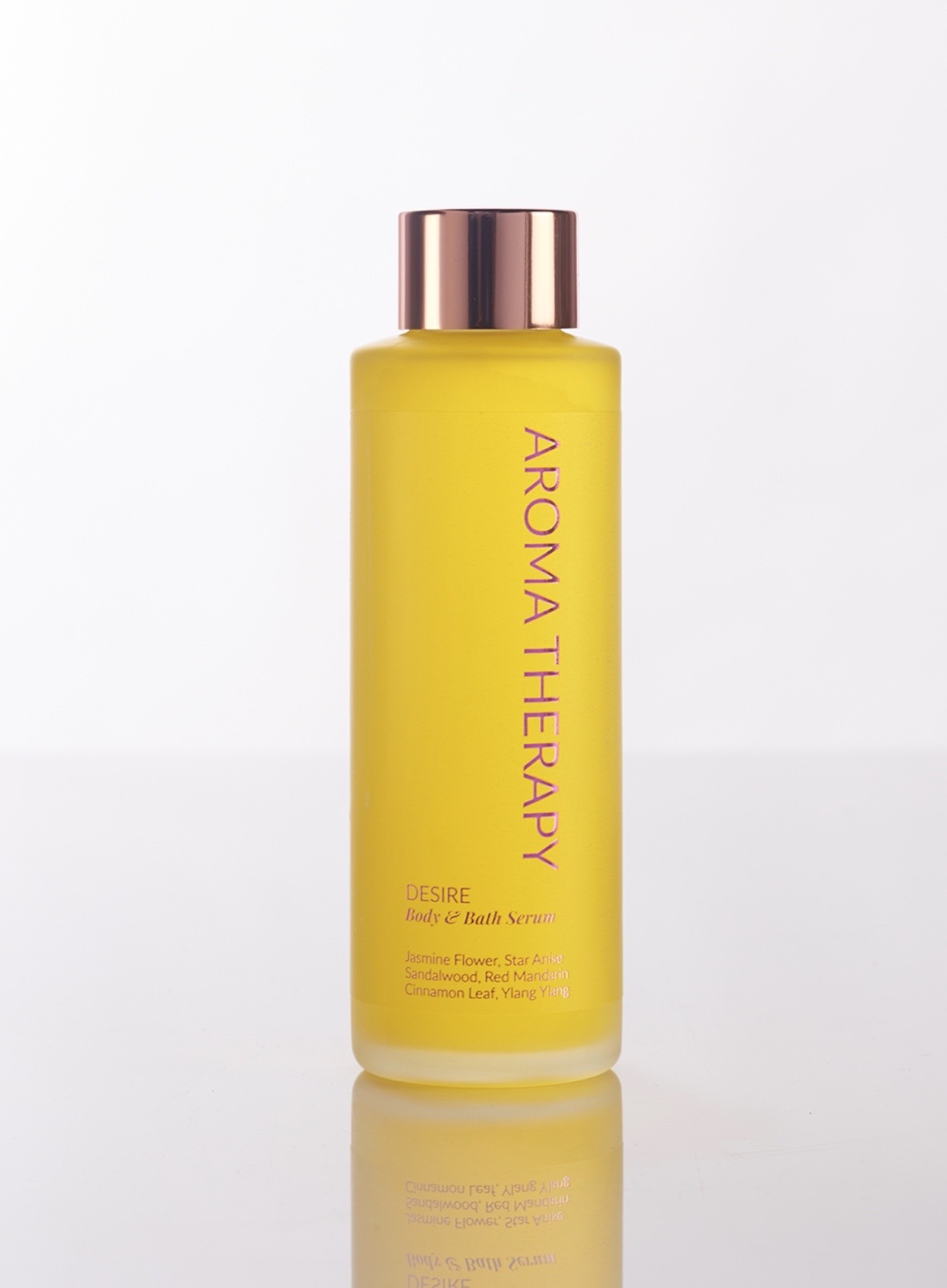 Aromatherapy by Waterlily Desire
An opulent infusion to inspire sensual rituals of pleasure. A luxurious omega rich serum with organic cocoa butter and encapsulated vitamin E for the ultimate hydration body ritual.
$54.00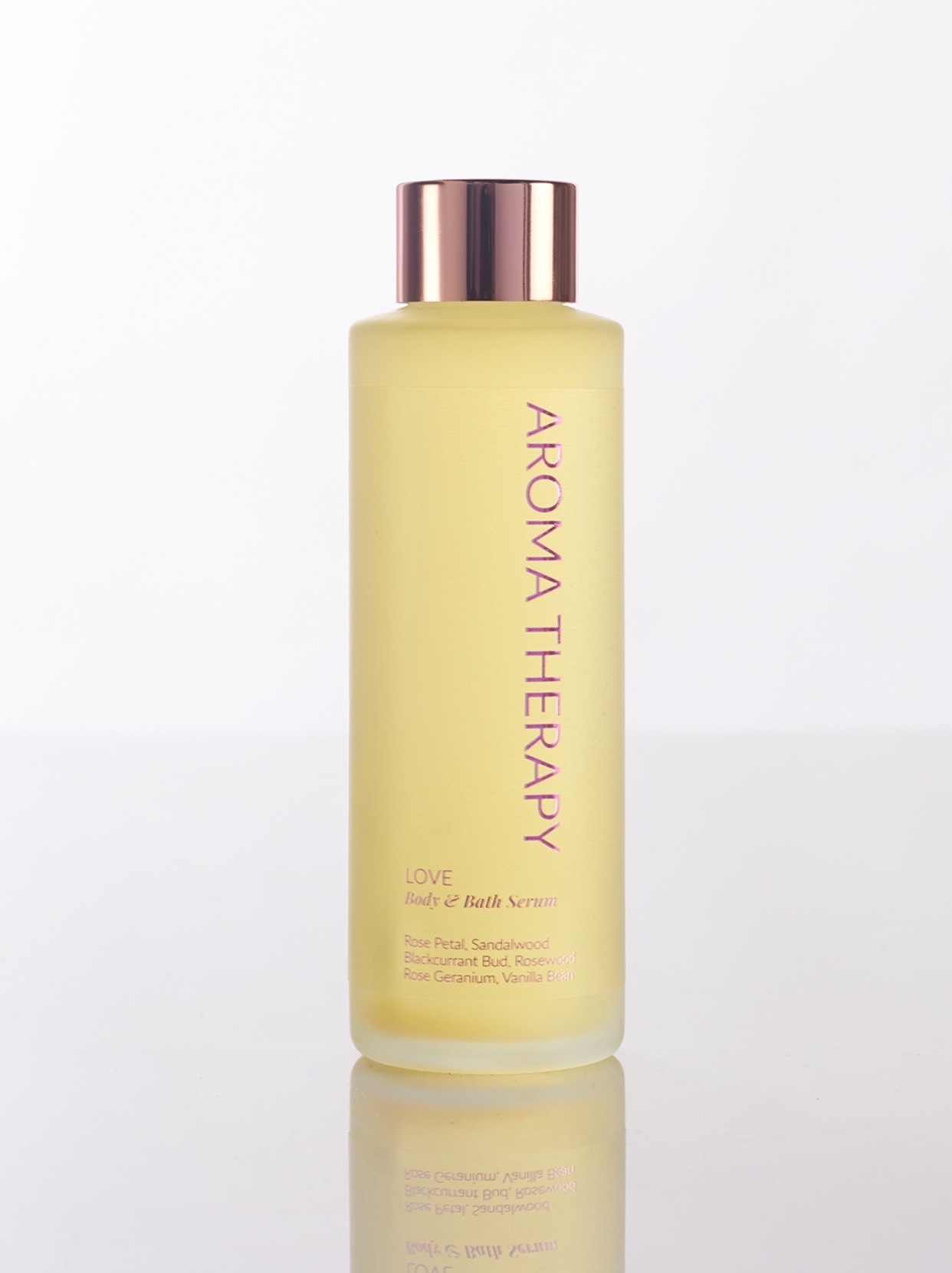 Aromatherapy by Waterlily Love
Abandon to the romance of a sensory ritual imbued with an exquisite infusion of rose petal and vanilla bean blended with heartwoods of sandalwood. A luxurious aromatic omega serum enriched with molten cocoa butter and encapsulated vitamin E for a beautiful body hydration body ritual.
$54.00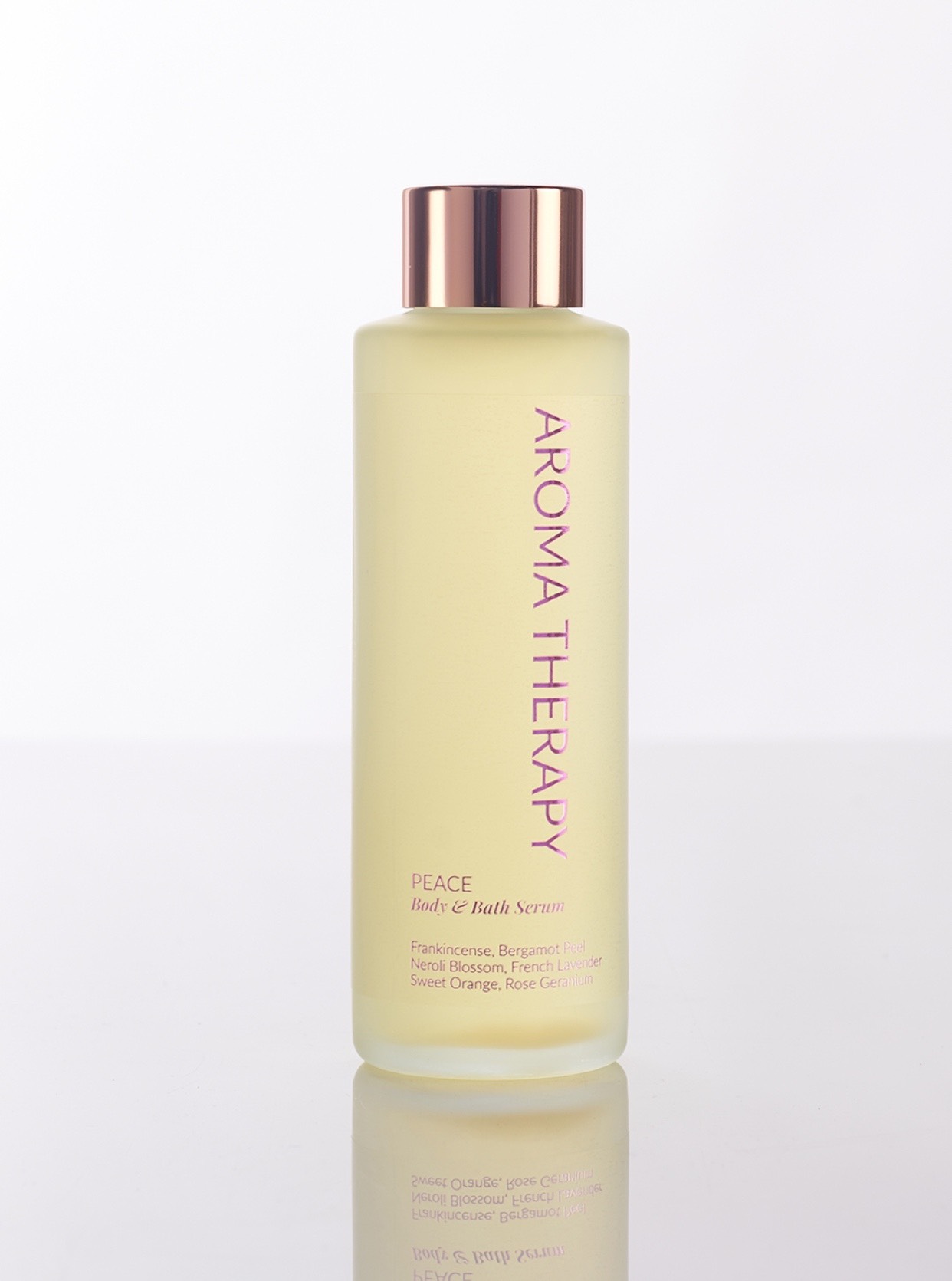 Aromatherapy by Waterlily Peace
Melt into a soothing spa sanctuary with a harmonising blend of calming frankincense and geranium steeped in a serene infusion of neroli flower. Surrender to the ultimate hydration body ritual layered in molten mango seed butter perfect for hydrating the body or as a luxurious bath oil ritual.
$54.00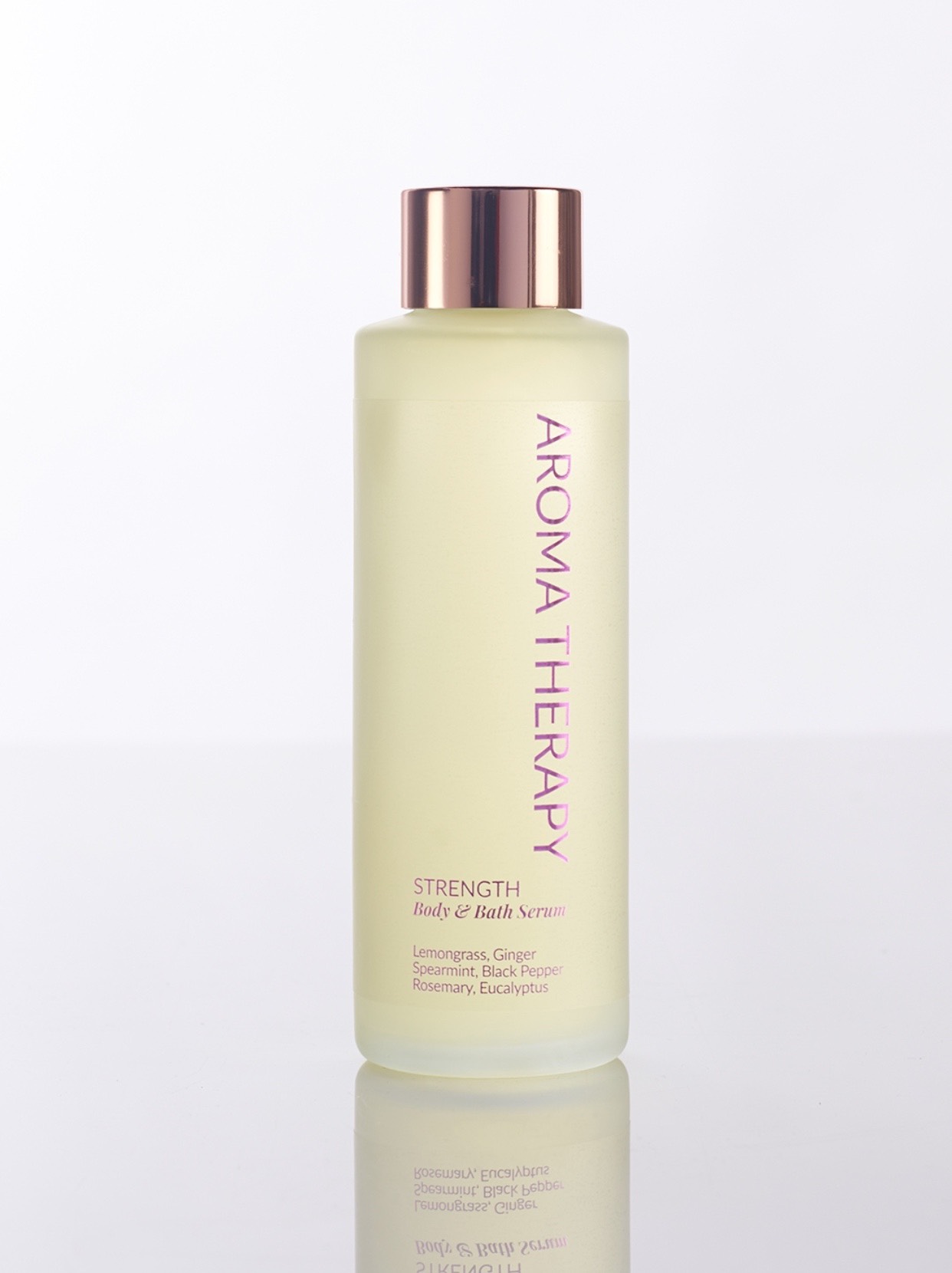 Aromatherapy by Waterlily Strength
An energising blend of toning herbal essences to soothe muscular aches with a gently detoxifying blend of eucalyptus and rosemary in an aromatic fusion of crushed mint, lemongrass and ginger. An intense omega serum for an invigorating hydration body ritual.
$54.00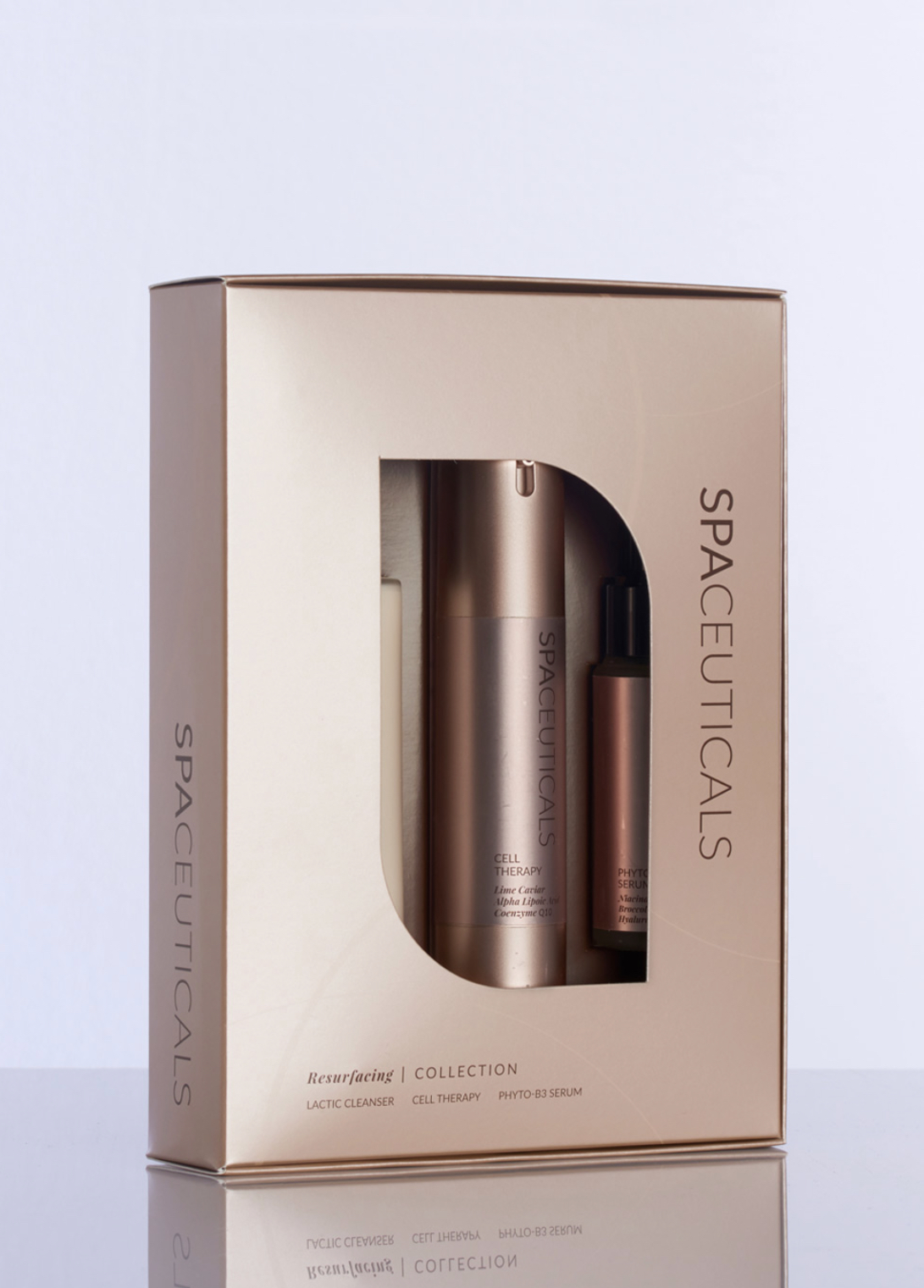 Spaceuticals by Waterlily resurfacing collection
A three step home care solution to redefine skin tone and texture with advanced cosmeceuticals drenched in a naturopathic blend of active botanicals. Begin with a skin refining lactic cleanser to smooth skin, ease fine lines, brighten pigmentation while enhancing hydration. Follow with a skin perfecting serum with an active dose of niacinamide (B3) in a superfood blend of kale, broccoli and lime caviar to lighten and brighten skin tone, reduce inflammation, equalise oil while protecting against premature ageing. Finish with a skin treatment delivering an encapsulated multivitamin infusion boosted with an energising blend of CoQ10, alpha lipoic, coffee bean, peptides and cranberry leaving skin revitalised, replenished and deeply hydrated.
$299.00